Sing a new song unto the Lord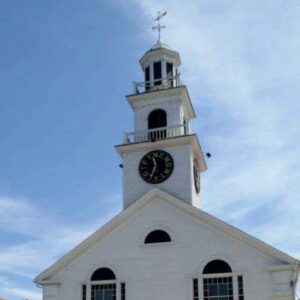 COVID 19 UPDATE: We are back in church! Join us for Worship on Sunday's at 10:00 am. We continue to follow CDC and State guidelines, masks are optional, not mandatory. For those at home, we continue to have our online bulletin available. Contact us if you would like to be added to our weekly email updates.
Welcome
East Parish United Methodist Church has been worshiping together for more than 185 years. We have a rich history of being the landmark church in Salisbury, MA. East Parish is proud to be the congregation generations consider their church home. We are a church full of all sorts of people from a variety of faith experiences, all seeking to know God's presence. We pride ourselves on being a welcoming community interested in passionate worship, warm hospitality, and service to our community. We currently are engaged in a 3-5 year long-range Strategic Plan which promises to strengthen our ministry through exciting worship and even more outreach to the community and world.
Please "Like" us at East Parish UMC in Salisbury to view the service and get our latest news.
If you have a prayer request, please go to the Calendar page and there you will find a prayer request form